09-12-21
BROTHERS BOARDS POP UP SHOP, ONE DAY ONLY!!!!!!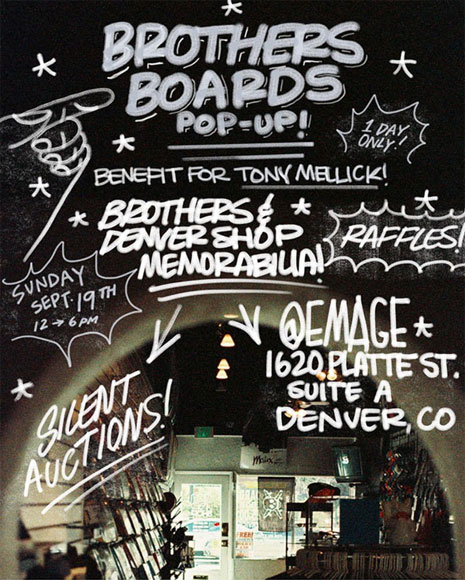 12-2-15
Lakai Guy Mariano "Stay Flared" White Gum Suede

11-30-15
Lakai Marc Johnson Black Gum Suede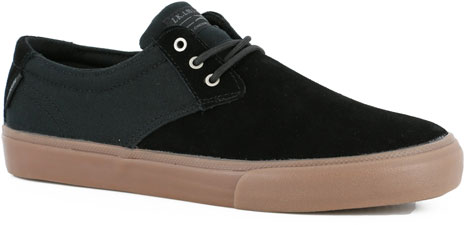 11-30-15
Looking for beginner Skateboards that actually have quality, turning trucks and rolling wheels? Powell $69.95


11-27-15
Spend hard earned cash with small and local businesses this year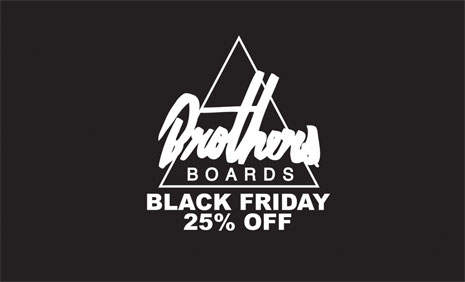 11-23-15
Lakai Riley Hawk Midnight Suede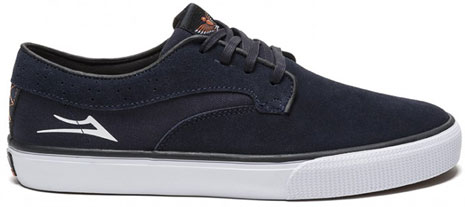 Lakai Griffin Ducks SMU Black Suede


Lakai Fura Anchor Black Suede (Free Lakai Socks W/Purchase)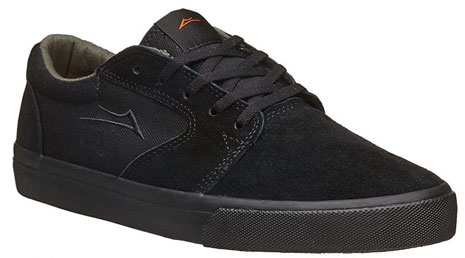 11-10-15
Garrett Moore Designed Brothers Tee in Sand (online purchase)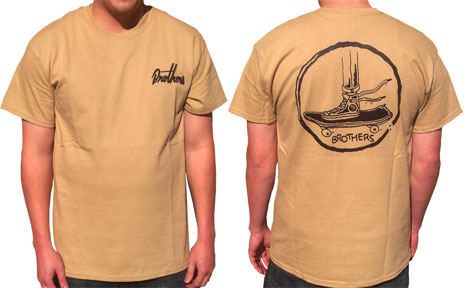 10-15-15
Whitney has a an Art Show up in Portland over the weekend.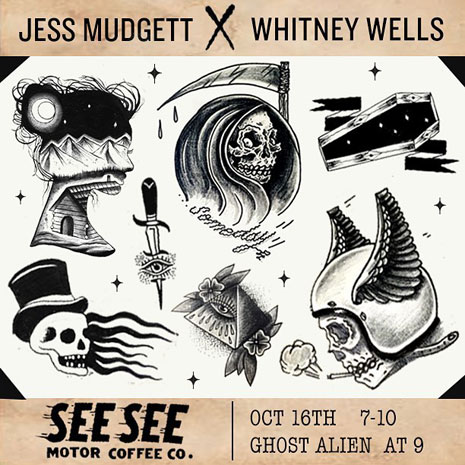 10-12-15
New colors in Brothers hats & restock on tees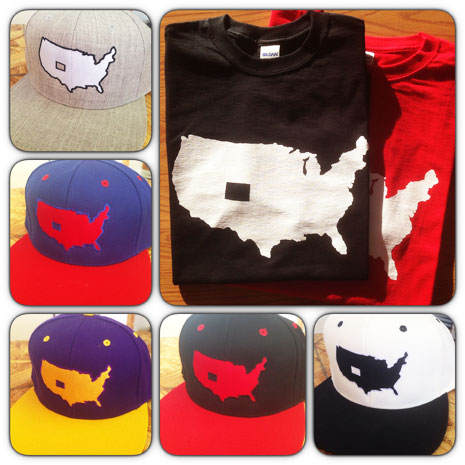 10-6-15
Thrasher Rope Hats, So Hot Right Now!! New Hoodies as well.


10-2-15
Of course we don't hate you;)


9-24-15
Garrett Moore designed Brothers Boards Hoodie!!!!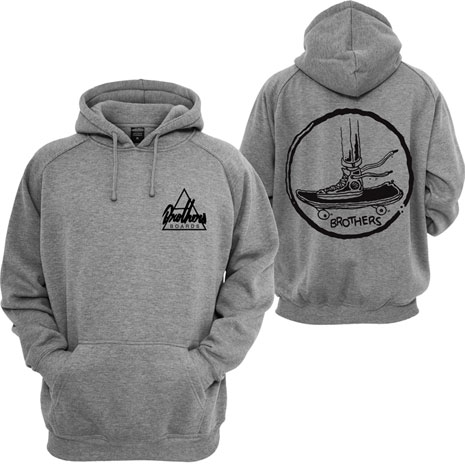 8-31-15
Matix Simain S/S and King Gingham S/S


8-21-15
Supra Ellington Navy Gum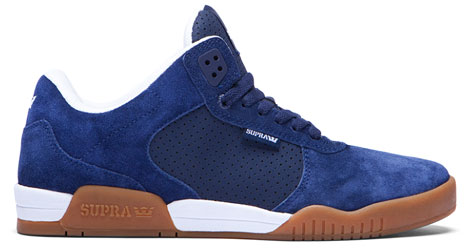 Supra Lizard King "Shredder" Black White


Supra Stacks Black Red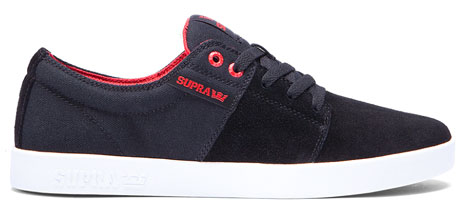 8-6-15
Back To School Everybody Skates Tees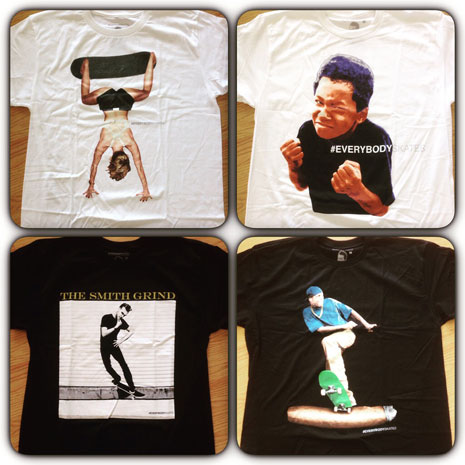 7-25-15
Thrasher Ringer Tee and Rope Snapback Hat in Orange & White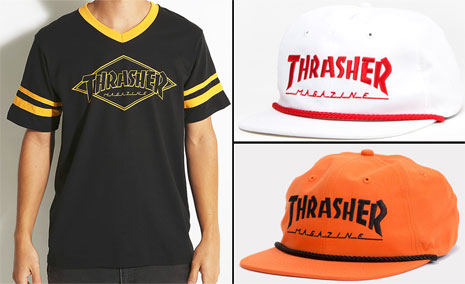 5-13-15
Matix Simian S/S Natural & Kleaver S/S Burnt Orange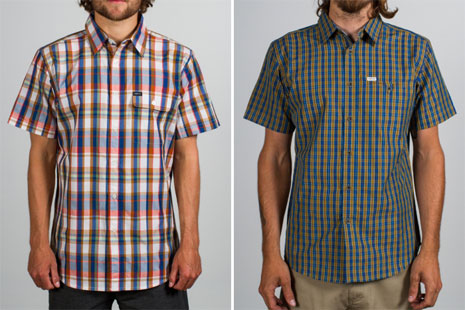 5-7-15
Es Accel Slim Black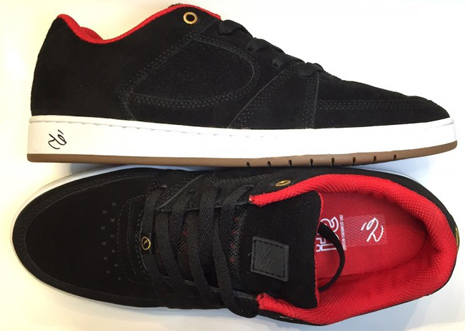 5-5-15
Happy Cinco De Mayo!!!!!


4-27-15
ES Accel SQ "Game Of Skate" Colorway

ES Accent "Game Of Skate" Colorway


Emerica The Romero Laced Blue/Whit/Blue



4-20-15
Matix Short Sleeve "Pastelo" Burnt Orange and "Falcon" Black


4-17-15
Design a Deck Art Show Tonight With Students From DC-21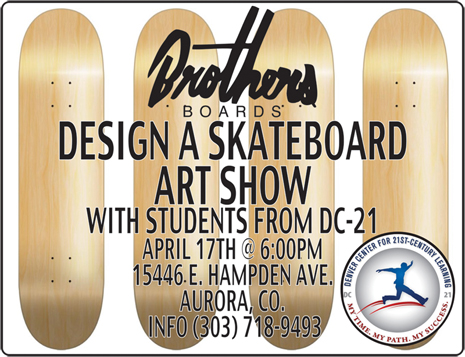 4-9-15
ES Accent Brown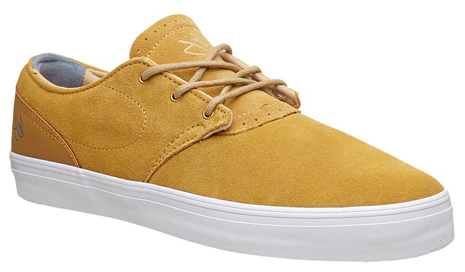 4-6-15
Matix Marc Johnson Chino Short Charcoal and Navy


4-1-15
Emerica Figueroa Dark Grey Black White


3-25-15
Emerica Reynolds Cruiser LT Black/White



3-19-15
ES Accel SQ Brown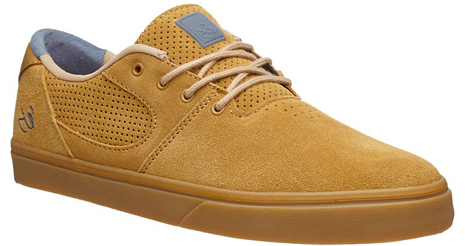 3-18-15
Emerica Reynolds Low Vulc Black Red White



3-15-15
Emerica Wino Cruiser Blue White



2-27-15
ES Accel SQ Black Gum


Emerica Reynolds Low Vulc Navy Gum


2-17-15
Es Accel OG White Gum


2-2-15
Emerica The Figueroa Shoe in Black White



1-23-15
Emerica Figgy Shoe in Navy Gum



1-13-15
Customer Appreciation Sale This Weekend 20% Off Everything!!!


1-4-15
Brothers Tie-Dye Hood (Purchase Online)


12-23-14
Supra Jim Greco "Hammer Run"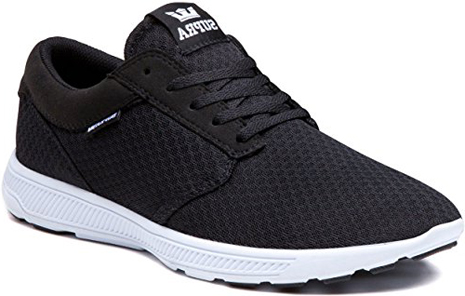 12-9-14
The Original is Back!!!! Es Accel Brown Gum


Emerica Romero Laced Black Black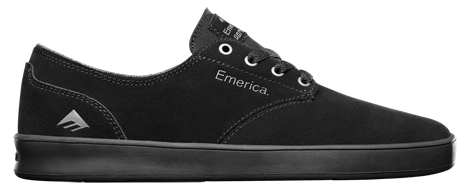 11-28-14
New Varsity Jacket Colors w/Beanies to Match:)


11-24-14
Remember to support Small Business this Holiday!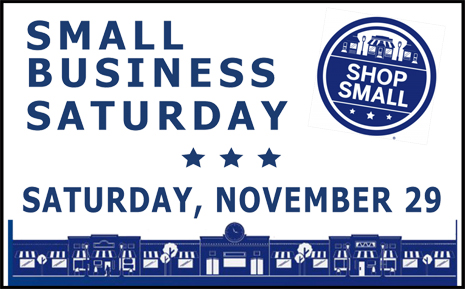 11-3-14
Matix Turks Flannel Burnt Orange, Fast Eddie Flannel Blue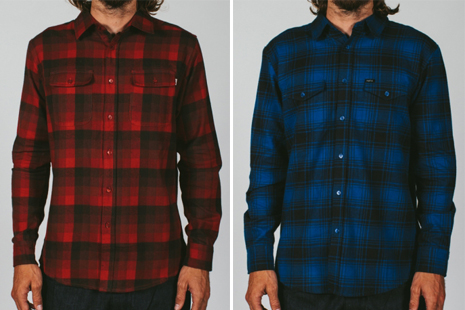 10-28-14
Emerica The Reynolds Low Vulc Red Gum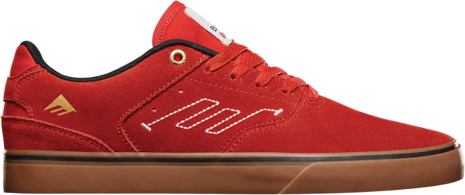 Emerica The Romero Laced Brown Gum



Brothers Varsity Jacket Navy and "our state" Hood Dark Ash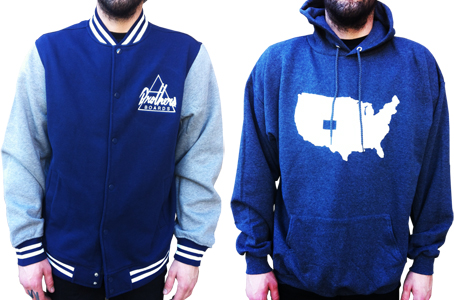 10-20-14
Supra, Jim Greco's "Hammer" in Black Gray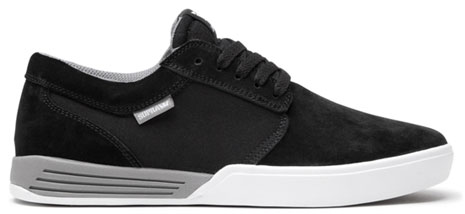 10-18-14
Garrett is having an Art Show tonight (click to enlarge)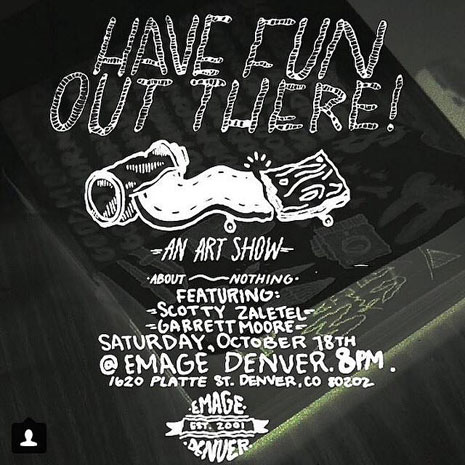 10-11-14
Brothers Varsity Jacket Black Gray (online Purchase)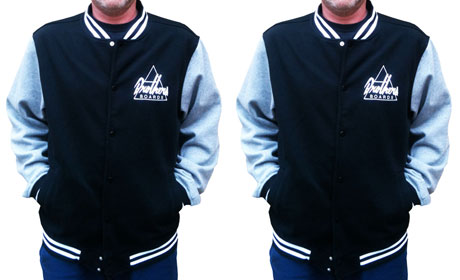 Brothers Pull Over Hood Black (online Purchase)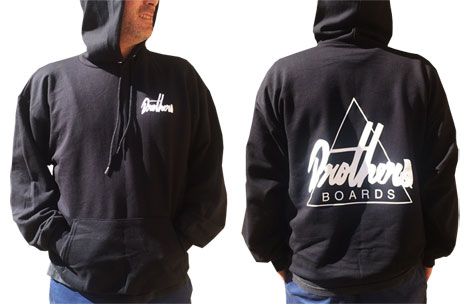 Brothers Zip Up Hoods Black, Embroidered Front Logo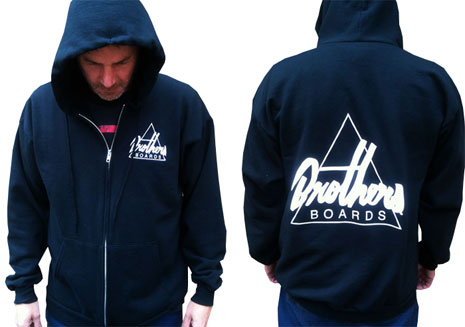 Brothers Shop Tees Dark Heather Ash (online Purchase)


9-30-14
Emerica Provost X Toy Machine


9-4-14
Fourstar The Ishod Flannel and Shane O'Neill Hood


9-4-14
Lakai Griffin X Spitfire


Lakai Fura Midnight Suede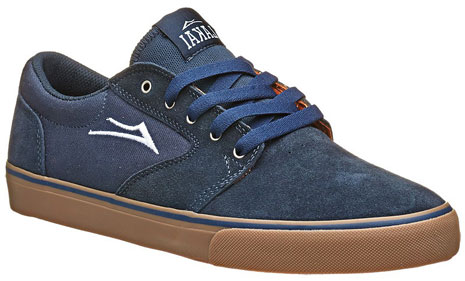 9-3-14
Emerica Reyonlds Vulc Grey White Gum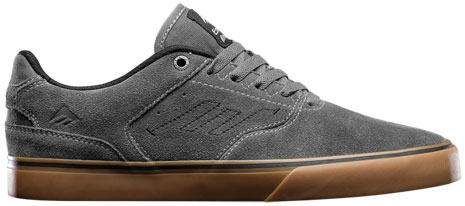 Emerica Leo 2 Black White


8-26-14
Matix Manderson Worker Pant Khaki & Gripper Twill Black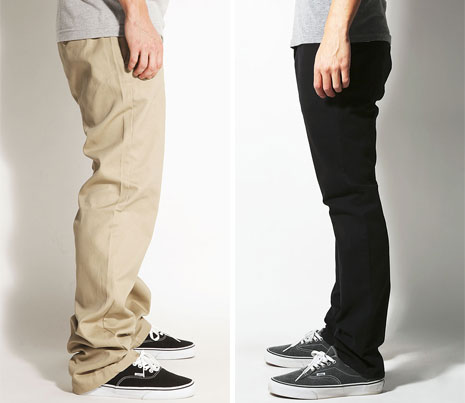 8-26-14
Tyler Prices First Pro Board Through Holiday Skateboards


8-20-14
This Friday, Aug. 22nd @ 7:00 pm, we are helping Holiday Skateboards kick off their Colorado tour with a meet and greet in the shop. This is also doubling as a celebration/party for Tyler Price turning pro for Holiday!!!!!! All are invited, this is a BYOB event but free pizza is involved;) Come out, shake hands with some Pro Skateboarders and congratulate Tyler on going Pro!!!!!! (click flyer to enlarge)


8-1-14
Customer Appreciation Weekend (click to enlarge)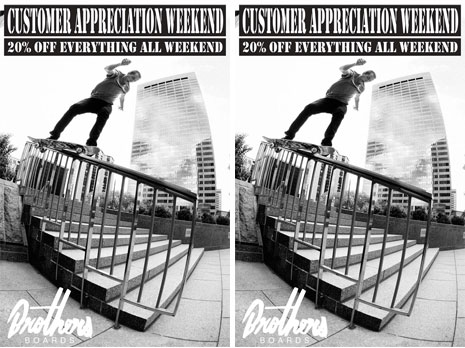 7-25-14
Lakai Marc Johnson Black White


Lakai Griffin Black Gum


7-24-14
Emerica Romero Laced Black White



Emerica Reynolds Low Vulc Burgundy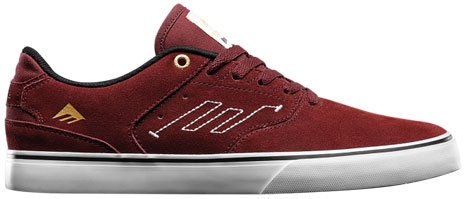 7-18-14
Emerica Herman G6 Vulc Blue White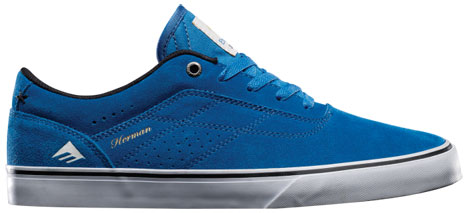 7-17-14
Matix Welder Pant in Black and Welder Short in Graphite


7-2-14
Emerica Reynolds Low Vulc Black White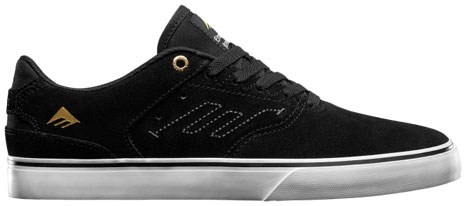 Emerica Romero Laced Black Gum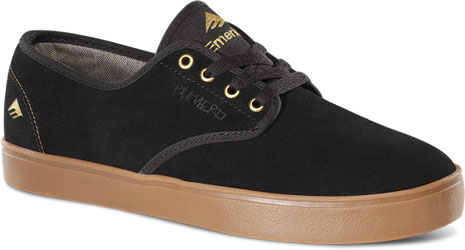 6-30-14 Static IV Premiere @ Brothers Boards(click enlarge)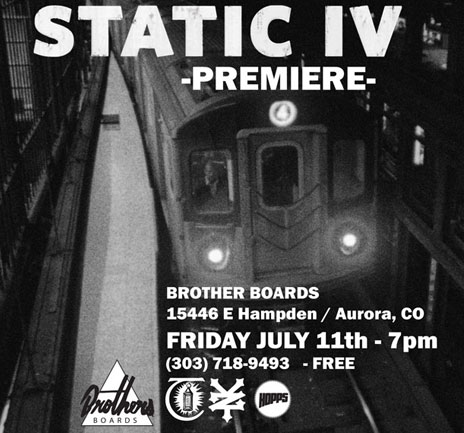 5-15-14
New Brothers Shop Tees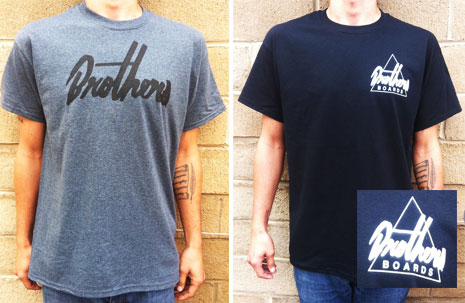 4-25-14
Tyler Price, Hype Ad in the new Concrete Skateboard Mag
(Click to Enlarge)


4-23-14
Lakai Camby Port "Earl Sweatshirt"


Supra Stacks 2 Black White White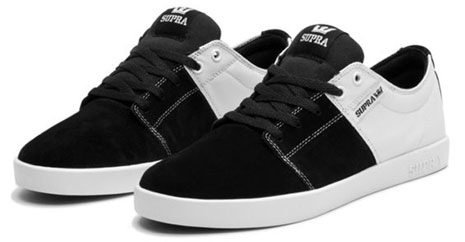 4-13-14
Born on 4-4-14 - Twin Powers Activate!!!!!


3-24-14
Friday March 28 Brothers Boards X Hill Middle School Art Show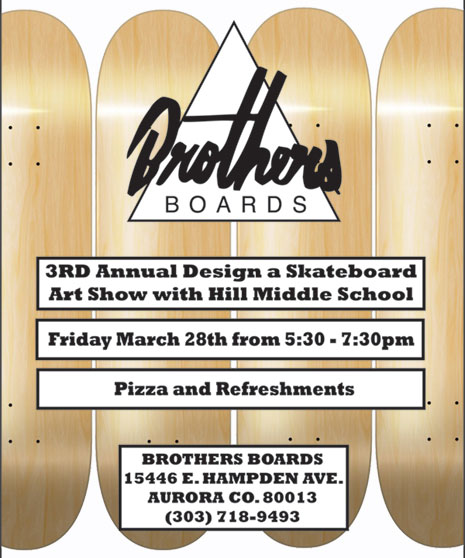 3-21-14
Independent "Axiom" Coach Windbreaker Blue and red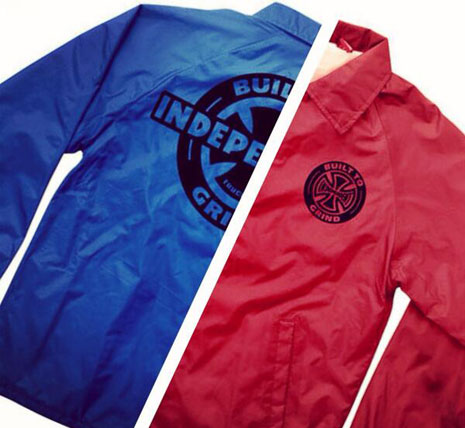 3-18-14
Lakai "Whatever Forever" Hood Gray

3-5-14
Fourstar Koston S/S Button up w/Camper Hat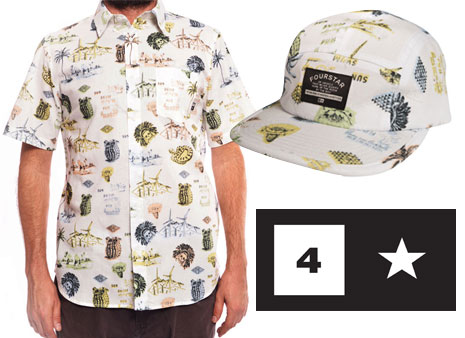 3-03-14
Thrasher Pentagram Coach Jacket


Thrasher Tiger Stripe Hood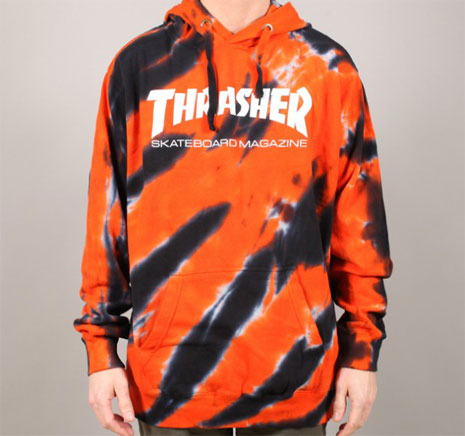 2-22-14
Supra Stacks 2 Grey Gum Suede


2-21-14
Lakai Griffin Blue Ink Suede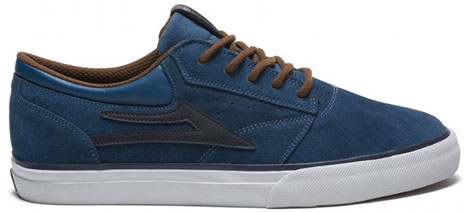 Lakai Griffin Grey Suede


2-7-14
Fourstar Malto Hood Grey & Maple L/S Button Up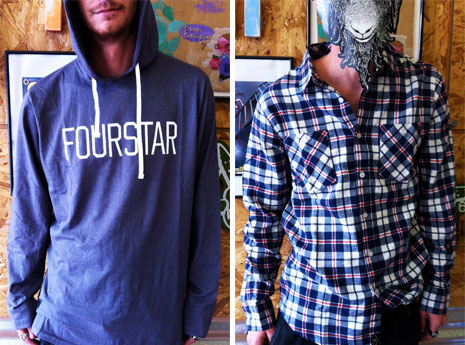 2-5-14
Lakai Marc X Chocolate Black Gum Suede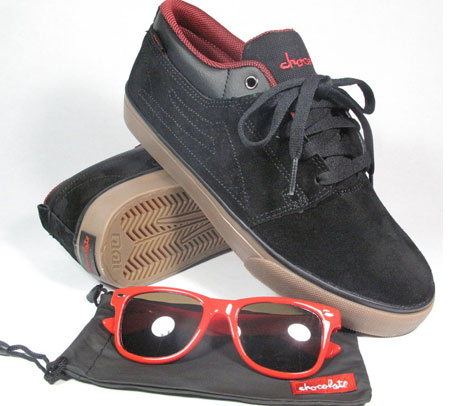 Lakai Fura Walnut Suede


1-18-14
Do you want tickets to see Ray Barbee? (click to enlarge)


1-10-14
Lakai Camby Black Suede


Lakai Manchester Lean Black Suede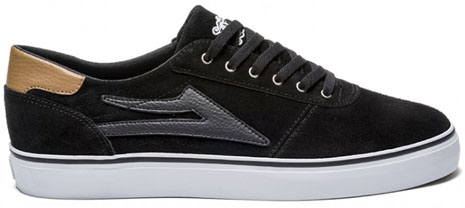 PREVIOUS ARRIVALS-5

PREVIOUS ARRIVALS-4

PREVIOUS ARRIVALS-3

PREVIOUS ARRIVALS-2